[siteorigin_widget class="SiteOrigin_Widget_Hero_Widget"][/siteorigin_widget]
Join us for Nikkei Matsuri on September 5 + September 6, 2020 at Nikkei Centre (Kingsway + Sperling)!
Nikkei Matsuri is one of the largest Japanese festivals in Canada! It brings an authentic family-friendly Matsuri experience to Burnaby every summer at Nikkei Centre over the Labour Day weekend, attracting over 14,000 people. Hosted by the Nikkei National Museum & Cultural Centre (NNMCC), our two-day festival has something for everyone, and aims to showcase the pride of Japanese culture here in Canada.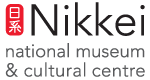 All proceeds benefit the NNMCC's cultural and community programs, educational outreach, and museum. Find out more at centre.nikkeiplace.org
[siteorigin_widget class="SiteOrigin_Widget_Hero_Widget"][/siteorigin_widget]
Nikkei Matsuri 2019
Program Schedule
Enjoy delicious food offerings like manju, takoyaki, and ramen from local vendors.

Take in performances like taiko drumming and bon-odori dancing in the garden.

Play games and win prizes in the Games Zone!

See some amazing amateur talent at the Matsuri Star Talent Show in the event's hall.
Food Zone
Experience an array of food at Nikkei Matsuri!
We are happy to offer festival goers many great food options from our food vendors, food trucks, game zone food, and beverage spots.
Game Zone
Play Japanese-style games + WIN!
Win great prizes! Some booths have instant prizes, and others give you points that you can collect on your stamp card to redeem at the Prize Exchange Station. The more stamps you collect, the bigger the prize you get!
[siteorigin_widget class="Tribe_Image_Widget"][/siteorigin_widget]
[siteorigin_widget class="Tribe_Image_Widget"][/siteorigin_widget]
[siteorigin_widget class="Tribe_Image_Widget"][/siteorigin_widget]
[siteorigin_widget class="Tribe_Image_Widget"][/siteorigin_widget]
[siteorigin_widget class="Tribe_Image_Widget"][/siteorigin_widget]
[siteorigin_widget class="Tribe_Image_Widget"][/siteorigin_widget]