*Schedule is subject to change
Summertime House Music + Hi-Tech Soul Vibes
+ Dancing With DJs
Friday, September 1  •  9月1日
5:00PM- 10:00pm
Zenyasai is a pre-festival Nikkei Matsuri celebration.
Enjoy an evening of music, art, and relaxation among the chochin lanterns and Yagura tower.
Sip on cold beer, Japanese sake and more at the SUNSET BEER GARDEN in the beautiful and elegant Nikkei Garden. Get ready to dance the night away with talented DJs, including Rennie Foster, who will be treating the audience to an extended sun down set. The lineup also features Byegas and the debut live electronica performance by Move 78.
Additionally, guests can witness the live mural painting by the popular artist Taka Sudo, adding an artistic touch to the vibrant atmosphere.
Rennie Foster is a Canadian DJ and music producer most known for his underground anthem Devil's Water. Currently a resident DJ at Canada's top after hours club Gorg-O-Mish in Vancouver, Rennie has played festivals like Shambhala, Basscoast and Manitoba Electronic Music Exhibition. Rennie lived 10 years in Japan where he was listed in LOUD Magazine's top 25 DJs in Japan and played Tokyo clubs like WOMB, ageHa, Air, UNIT, and maintained DJ residencies at Club Metro in Kyoto and Rajishan in Shizuoka. As well as playing widely all over Japan, Rennie has DJed several times in places such as NYC and Paris. With more than 100 vinyl production credits, Rennie has remixed artists like Swayzak, Oliver Schories, and has been remixed by greats like James Zabiela and Edu Imbernon. Rennie Foster has released on labels such as Transmat, F-Communications, Skylax, Soiree, Subject Detroit, Teknotika, Rebirth and runs his signature RF music label. 
Byegas is a talented DJ and music creator hailing from Guadalajara, Mexico. He has performed in Canada at numerous festivals such as Revival, Altitude, and clubs in Mexico like Portal, and Area, where he was a resident DJ. Favouring a classy, driving and soulful deep house sound, Byegas is currently recording for labels such Soul n' Beats, True Sound Records, and Vancouver based RF, where he has remixed the legendary Canadian DJ Dickey Doo and will soon release his own EP. Byegas also runs his own boutique label, releasing and creating events in Vancouver and Guadalajara under the banner of 909 Art & Records.
Move 78 is Paolo Charvet, an electronic musician and concept designer from Manila, currently based in Vancouver. This Zenyasai performance at Nikkei Centre will be his live debut and will be a "dawless" set up featuring synthesizers and groove boxes. Move 78 is a genre bending sound, moody and soulful, yet electronically charged, fusing traditional musicality with abstract futurism and raw technology. His self-titled Move 78 EP was recently released on RF and his vinyl debut release, also self-titled, will be released shortly on MikeyLikesIt Productions with remixes by Rennie Foster and Jay Tripwire.
Taka Sudo is a celebrated mixed-media artist who creates massive murals across Vancouver and original pieces on canvas. Born and raised in Tokyo, now residing in BC Canada. Taking influences from those totally different environment to create the unique style of artworks, but most powerful and true inspiration is meeting people with amazing creativity from all over the world.
Scattered abstract elements composed of neon color, neutral color, newsprint and photo collage etc assemble into organic shapes, to find out strong true energy among real and unreal. Those scattered various elements in abstraction are the representation of our environment, existence, daily life, current affairs, information, and each person's passion, energy etc.
Nikkei Matsuri 2023 Talent Search
Kevan Ohtsji is a Canadian-born Japanese actor, born and raised in Burnaby, BC. He began studying his craft at the age of seventeen, where he earned his first on-screen role starring in Christophe Gans' Crying Freeman. His charismatic personality, natural talent, and passion for acting led him to roles on shows such as "Smallville", "The Butterfly Effect", "Stargate SG-1", "Mortal Kombat", and the Montreal shot mini-series "Race to Mars". He has also had the opportunity to appear alongside the likes of Morgan Freeman, Jeff Daniels, and Bryan Cranston. Most recently, his credits include the feature film "Darc", "Godzilla", "Arrow", "Beyond", and "Man in the High Castle".
Nikkei Matsuri Talent Search
Watch a showcase of amazing local talent at the Nikkei Matsuri 2023 Talent Search!
Performers have the chance to share their talent with the world, gain valuable feedback from our panel of industry professionals, and the chance to win a cash prize!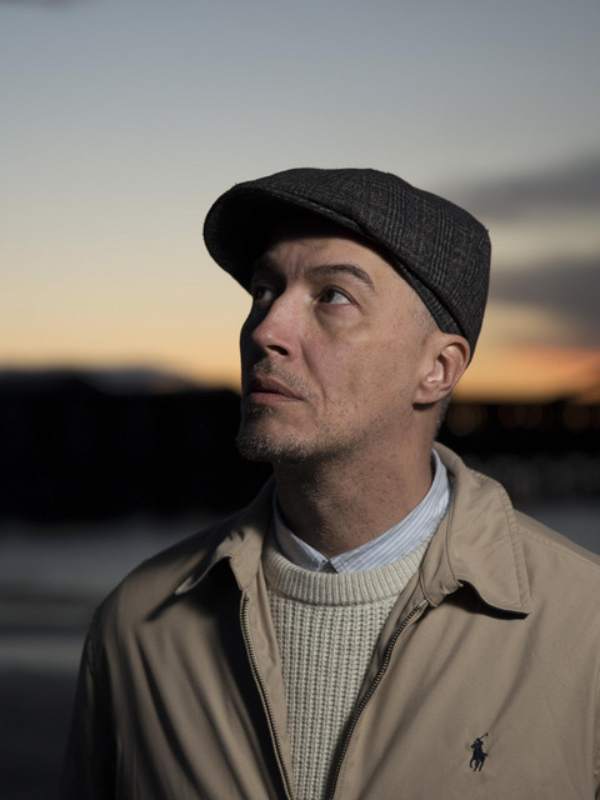 Moka Only, is a Canadian underground hip hop artist. He has won 3 JUNO Awards, 5 Much Music Video Awards, and has been nominated for 11 Western Canadian Music Awards. Originally from Langford, British Columbia, near Victoria, he is now based in Vancouver. Moka Only was previously part of the hip hop group Swollen Members, and briefly a part of Len, and has released albums through Feelin' Music, Legendary Entertainment, Battleaxe Records, Domination Recordings, Camobear Records, Wandering Worx and URBNET Records. He often works under his alias Ron Contour and collaborates with other hip-hop artists and groups. In October 2018, Moka Only announced his plans to retire from rapping, he soon returned, focusing on jazz and instrumentals, in addition to rapping. In 2020, a collaboration with Christopher Esx, titled Easy Street, was released, and later, Moka released the EP Microphone Deflection under the alias Tank Gawd, produced by Kutmasta Kurt, and featuring appearances by Kool Keith and Del The Funky Homosapien.
Tiara is a singer/songwriter and musician. She has been a professional model for over three decades and has worked internationally with top designers. She has been working in the film industry as a performer for over 23 years and has starred  in several television series, feature films and commercials. As a Yoga Instructor and Wellness Practitioner, her hearts desire is to help humanity heal.
Lynn Liu is currently the President of Canada International Arts & Music Society, Vancouver International Music Competition, and Canadian Music Competitions of BC Society. She is a RCM Registered Advanced Piano Teacher and Member of Canadian Music Teacher's Association.
In addition to her contributions to music education, Lynn has exhibited her artistic prowess on prominent stages, captivating audiences with piano, dance, vocal performances, and diverse art forms. Lynn's expertise has also led her to serve as a respected judge for piano competitions and numerous music festivals. Her outstanding dedication to the local arts community has been widely recognized.
Energetic, passionate and driven, Tak Maeda believes that embracing every moment at rehearsal and on stage is the key to a successful performance.
After graduating from the Osaka College of Music in 1978 and performing with the Kansai Philharmonic Orchestra for a decade, Maeda moved to Canada in 1990 in search of more musical challenges. Maeda is now directing four community bands as well as occasionally taking on the role of guest conductor at local public high schools.
Ryan Caron is a senior nihon buyoh dance student at TomoeArts, as well as the company administrative assistant. A multidisciplinary theatre creator who has been working in and around Vancouver for 15 years, he also regularily works with pop satire troupe The Geekenders. He rotates between production, directing, and design, recently designing lights and sound for the VanArts acting program.
Electric Guitar, Rock
Felix J.C. Dick


Tap Dance
Bella and Erin ("Wing")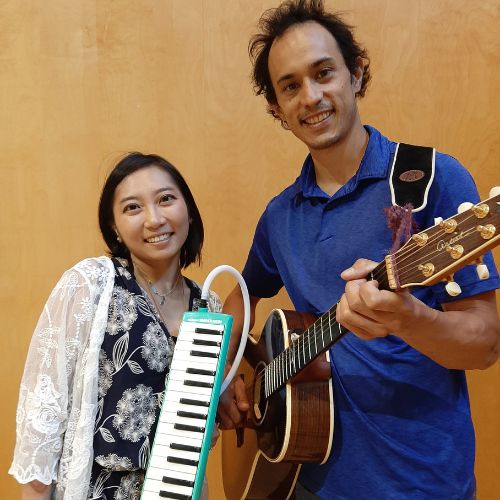 Melodica and Acoustic Guitar ("Sukiyaki")
Lucy and Tyler
Chinese Dance
Catherine Wang
Singing and Acoustic Guitar (Original)
Edward Ko
Japanese Tate (Sword Performance)
Yusei
Acoustic Guitar (Original)
Tamika
KAMUI Samurai Artists
KAMUI is renowned for merging the elegance of form, acting, and martial arts, captivating audiences worldwide. Their remarkable journey has taken them to prestigious venues like the Kennedy Center in the U.S., and Pergola Theater in Florence.
SATSUKI-KAI
彩月(さつき)会
The Satsuki-kai Dancing Group started in May 2011 to learn and enjoy Japanese dances in a relaxed and friendly atmosphere under the direction of dancing master Kayo Nishikawa of the Nishikawa School of classical Japanese dancing. They have given numerous performances on a variety of stages and senior homes.
彩月(さつき)会は西川流西川佳洋(かよう)師範(松野洋子先生)指導のもと、民謡踊りグループとして2011年5月に結成。日本舞踊も取り入れながら、毎週日系センターにて練習をしている。毎年数多くのシニアホーム訪問や各イベントに出演、日本文化紹介につとめている。
SOUTHERN WAVE OKINAWAN MUSIC & DANCE SOCIETY
サザンウェーブ沖縄の唄と踊り愛好会
Come enjoy the songs and dances of Okinawa with the unique sound of the Okinawan sanshin instrument. Formed in 2020, Southern Wave BC is accepting new members. http://southernwavebc.org
沖縄独特の三線(さんしん)を嗜みながら、沖縄の唄と踊りを楽しく愛好し合う会です。2020年に結成され、随時メンバーを募集してます。
Koto No Ne Kai (Koto Ensemble)
「箏乃音会」(ことのねかい)
"Koto No Ne Kai(Koto Ensemble)" is a group of local "Koto " students led by Yuriko Nariya of Miyagi-kai.  We play in the traditional manner and have played at many local events, senior homes, schools, etc., as volunteers.  We have played at Nikkei Matsuri for many years.
「箏乃音会」(ことのねかい)は、宮城会の成谷百合子先生とその生徒を中心として、日本伝統楽器のひとつ琴を楽しむ会です。通常のお稽古の他、活動としてはローカルイベントでの演奏、またシニアホームや学校などでボランティアで演奏しています。長年、日系祭りで演奏しています。
RAKUICHI
晩香披 神輿の会 楽一
Rakuichi is known for their high-energy demonstrations of omikoshi at major festivals in Greater Vancouver, including the Canada Day Parade and Powell Street Festival. They also perform Shishi Mai dance with Japanese instruments.
毎年7月1日、スティーブストンでのサーモンフェスティバル、ダウンタウンでのカナダデーパレードの他、8月のパウエル祭でお神輿を担ぐ。獅子舞はいろいろなイベントに呼ばれてお囃子とともに演舞。
WAILELE WAI WAI
ワイレレ・ワイ・ワイ
Since its foundation twelve years ago, this Japanese hula dance group now has over 60 members. Their group name, "Wailele Waiwai," symbolizes endless growth, like a waterfall. The members will show off Hawaiian Hula 'Kahiko' (classical dance) as well as 'Auana' (modern dance) at Nikkei Matsuri.
12年前にバンクーバーで結成されてから、この日本人を中心とするハワイアンフラダンスグループは現在60名を超えるメンバーが活動しています。グループ名の"ワイレレワイワイ"は滝の水のように終わることのない成長を意味しています。日系祭りでは"カヒコ"と呼ばれる古典ダンスや"アウアナ"と呼ばれる現代ダンスの両方を披露します。
Nikkei Matsuri2023へ是非応援しに来てください!
APPARE

 YOSAKOI VANCOUVER

We are APPARE Yosakoi Vancouver, a newly founded Japanese dance team in Vancouver! We dance yosakoi to light up the city of "RAIN"couver and bring smiles, energy and joy to people here. The name has double meanings; "the characters for APPARE; 天晴 mean 'clear the sky and sunny' " and "あっぱれ is a word people shout out after seeing an excellent performance in Japan". Hope you enjoy our performance enough to shout out "APPARE"!

APPARE Yosakoiは昨年設立されたBC州唯一の新しいよさこいチームです!チーム名「APPARE」には当て字の「天晴」から、雨が多いバンクーバーの空を太陽のように明るく晴れやかに照らし、笑顔と元気を与えたい、という意味と、演舞の後には「あっぱれ」、つまり"Excellent!" "Wonderful!"って言ってもらえるようになろう!という意気込みという二重の意味があります!みなさんが演舞を楽しんで「あっぱれ!!」と叫んでもらえるように全力で踊ります!
PICO & CHIHIRO
"Pico & Chihiro" is a koto/guzheng & piano/harp duo. They incorporate the koto (known as guzheng in China), a traditional Asian instrument, into contemporary music, as well as playing it alongside ubiquitous Western instruments, the piano and harp.
Their music shows how traditions from different cultures can be adapted for modern styles, and be combined to perform together, as well as maintaining and continuing connections to the past.
EMBER NIGHT IDOLS 
"Ember Night" is an indie pop group based in Vancouver! We write, compose, choreograph, and produce all of our own work. Since our debut in 2019, we have released 10 original songs, which we look forward to performing live for you! Please come support us at Nikkei Matsuri 2023!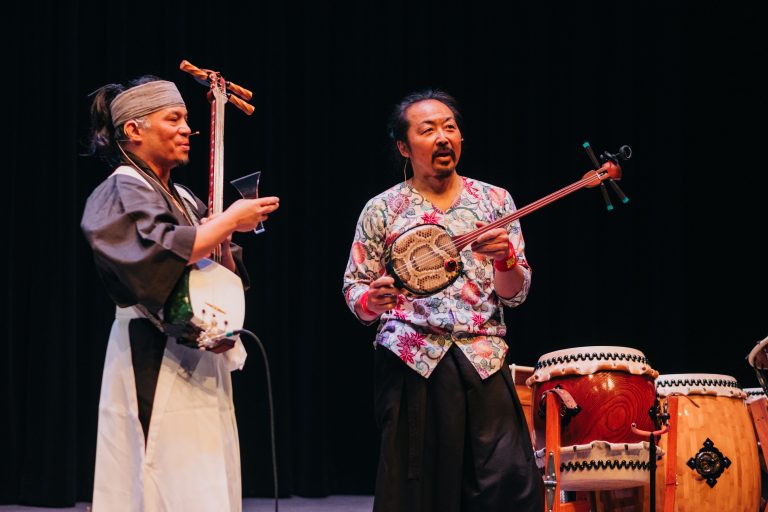 BUSHIDO 節童 (Children of Song)
Bushido- 節童 "Children of Song", is the Vancouver/Sunshine Coast based duo Japanese folk-inspired musicians who play wa-gakki, Japanese traditional instruments. As their name implies, their approach to music is in a child-like way, deeply embodying the spirit of joy and experimentation in the process.

Alcvin Ryuzen Ramos is a master of the legendary shakuhachi bamboo zen flute flute of Japan) and a multi-instrumentalist, and has dedicated his life to learning Japanese musical instruments.

Nori Akagi is a multi-instrumentalist and taiko drummer and percussionist who has been exploring a variety of percussion styles around the world for many years, but has been embracing his Japanese identity deeper than ever.

Bushido's music has a wide range of moods, dynamics, and characters. Sometimes very festive and uplifting like Japanese festivals. Other times very meditative and spiritual. Their expressions through Japanese traditional musical instruments will transport you to ancient Japan and to our modern world…and deep within one's soul.
CHIBI TAIKO
The first children's taiko ensemble in Canada, Chibi Taiko was formed in the fall of 1993 with the goal of passing this unique and dynamic performing art on to the next generation of Asian Canadians. The group's philosophy emphasizes cooperation, leadership, responsibility and spirituality in addition to the physical and musical discipline needed to build a cohesive and dynamic taiko ensemble.
カナダ初の子どもたちによる太鼓グループ・ちび太鼓は1993年の秋、独創性と力強さをあわせ持つ伝統芸能を次世代を担うアジア系カナダ人に継承していくことを目的として結成。団結力のあるダイナミックなグループを築き上げるために必要な身体面や音楽的感性の修養に努めるとともに、協調性やリーダーシップ、責任感、さらには精神性を高めることを基本理念として活動している。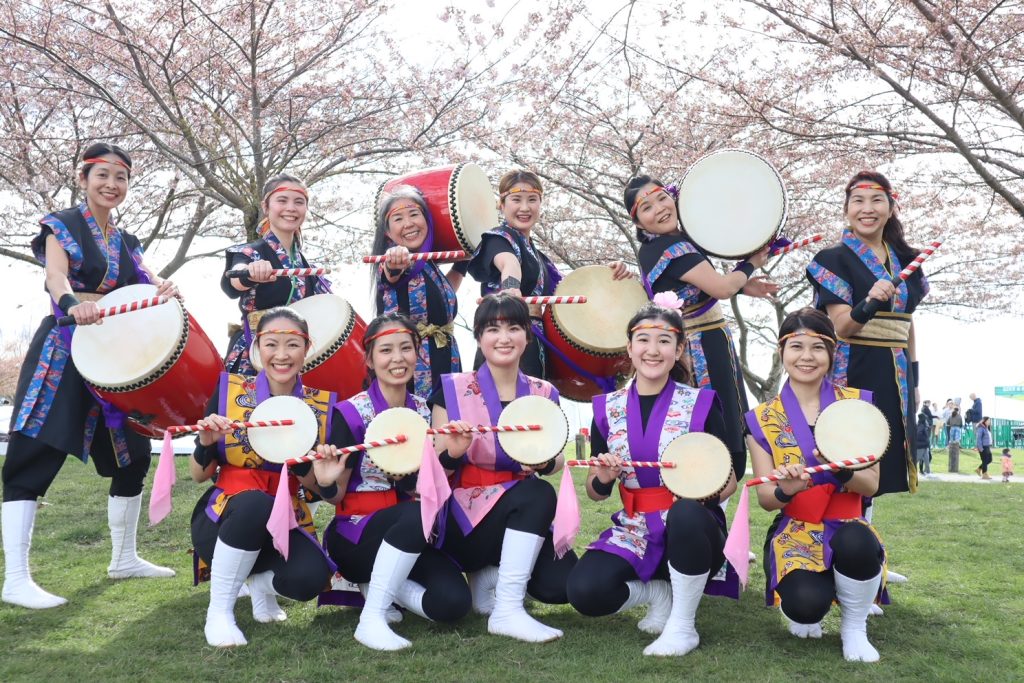 VANCOUVER OKINAWA TAIKO
Vancouver Okinawa Taiko has been performing in numerous festivals, charity functions and anniversary event for just about two decades. The group's aim is to promote and preserve Okinawan style drum-dancing Eisa, and to share Okinawan cultural heritage. The membership consists of a mixed generations to reflect presentation of grassroots folk art. We hope to deliver the Okinawan spirit through the beat of our drums and harmonies of our dance.
SHITO-RYU SATOKAI CANADA
Matsuri karate demonstration by Shito-Ryu Satokai Canada led by Soke Akira Sato.
Sato Sensei has been practicing karate in Canada for 53 years. He heads a world-wide network of affiliated clubs under the Sato-Ha Shito-ryu International Federation. Nikkei Karate is a member. Besides teaching karate, the aim is to encourage overall health and tackle social issues, especially bullying. As well as annual Matsuri demonstrations, Sato Sensei has provided annual Powell Street Festival demonstrations from its inception. Following the recent Tokyo Olympics, Sato sensei was given special recognition by the Japan Karate Federation for his lifetime contributions to world karate.
ISHIKAWA FAMILY JUDO CLUB
石川ファミリー柔道クラブ
Although judo is a combat sport, the goal is not simply to defeat an opponent, but rather to train and become stronger. While at times the sport is dangerous with techniques like throws and chokes, the aim for judoka is to help each other hone their skills while showing kindness and respect. 
柔道は格闘技ですが、相手を倒すことより、自分自身を強くする修行です。お互い投げ合ったり、締めたり、ややもすると危険なスポーツですが、お互い助け合って、柔道の技を磨き合い、相手を尊敬してやさしい気持ちを持つという修行の場です。
VANCOUVER SHOMONKAI AIKIDO
バンクーバー祥門会 合気道
Aikido is a modern martial art based on kenjutsu and jujutsu. Also called the "Art of Peace" or "Moving Zen," the goals of training are development of strength and mastery of personality. Vancouver Shomonkai Aikido's mission is to use aikido to foster wellness in youth and the larger society.
合気道は、柔術、剣術等、日本古来の伝統武道を元に創始された現代武道です。「和の武道」「動く禅」とも呼ばれ、稽古を通じ、身体的な強さのみならず、人格的な完成を目的とします。当会は、合気道を通じて、青少年の健全な育成と健康な社会の創造に寄与していきたいと思っています。
HITOTOSE
Live Samurai Sword Fighting Show
ひととせ
A live samurai sword fighting show led by Japanese actors Yuki Kedoin and Haruno Niiyama together with their students from Tozenji, Coquitlam. Come see this rare live action show in person – the kind of thing you only see in samurai movies. Yuki and Haruno both teach samurai sword fighting classes at Tozenji in Coquitlam.
日本の俳優の祁答院 雄貴さんと新山はるのさんと、お二人が教えているコキットラムの東漸寺での殺陣クラスの生徒さんたちによる殺陣 (たて)  パフォーマンスをお楽しみください。
Supported by
O-Getsu Ryu | 桜月流美剱道
Hayashi Ryu | 林流
TOZENJI:Seizan Buddhist Studies and Cultural Centre | 東漸寺
WA NO GAKKOU:Japenese Cultural School | 和の学校@東漸寺
Food Truck Plaza
Nikkei Cafe
Food in Nikkei Garden
Marketplace
Stay cool and refreshed in the Beer & Sake Garden!
Book your tickets in advance online on Eventbrite. A limited number of tickets are available.
*This is a free event for NNMCC members. However, there is a limited number of hourly tickets available. We encourage you to book your free tickets in advance. You will be required to present your membership card as well as your ticket upon entry.
前売り券をお求めください
Nikkei Centre is located at the corner of Kingsway and Sperling in Burnaby. Easily accessible by skytrain and walking, car, and bus.
We encourage you to take advantage of public transportation and the Highland Park Line Trail for walking and cycling. 
Address: 6688 Southoaks Crescent, Burnaby BC, V5E4M7
公共交通のご利用をお勧めします
Limited event day parking will be available for a $10 donation on a first come first served basis with no in/out privileges. 
地下駐車場は当日限定販売
Featuring Japanese-style games & more!
Play Japanese-style games in the Game Zone!
GAMES ARE LOCATED IN THE NIKKEI GARDEN AND ON THE 2ND FLOOR
Play an assortment of Japanese style games. All players win a small toy! If the players get the highest score, they get another toy!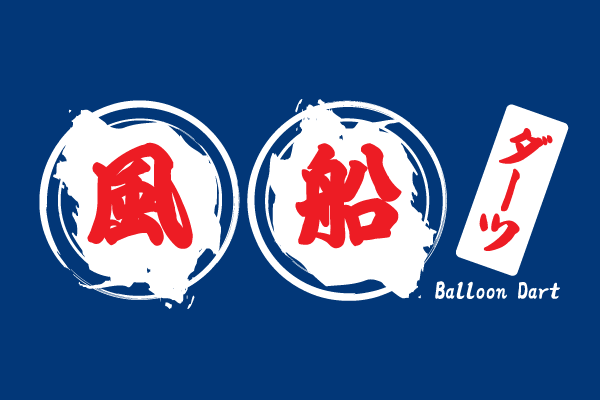 Balloon Darts
Test your aim by popping balloons with darts!
風船ダーツ
風船に狙いを定め、ダーツを投げて風船を撃つ!
Super Ball Sukui
Use a spoon to catch super balls into your bowl.  You can take home the balls you scooped (max 4).
スーパーボールすくい
スプーンできれいなボールをすくいましょう。すくったボールは持って帰れるよ(最高5つまで)
Bowling
Knock down all pins! It's harder than you think.
ボウリング
倒すピンは全部で5本。見た目より難しいよ!
Bean Bag Toss
Throw Bean Bags into holes! Try underthrow or overthrow!
ビーンバッグ投げ
穴にねらってお手玉を投げよう!アンダースロー、オーバースローどっちがうまくいくかな?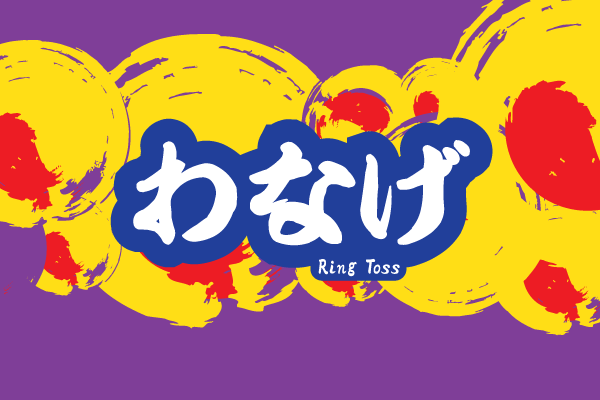 Wanage (Ringtoss)
Toss rings at the stakes.
Yo-yo FISHING
"Fish" colourful yo-yo balloons with a hook – they're yours to keep and you can bounce them up and down like a yo-yo!
ヨーヨーつり
夏祭りで大人気のゲームです。カラフルなヨーヨー風船を釣り上げてみましょう!
Hello Kitty Sand Art & Sanrio Pen Stand
LOCATED ON 2ND FLOOR
Let's create a picture of Hello Kitty using colorful sand. You can also make pen stands featuring Sanrio characters!
ハローキティ砂絵 & サンリオペン立て
カラフルな砂でハローキティの絵を書こう。サンリオキャラクターのペン立ても作れるよ。
COTTON CANDY
LOCATED IN THE NIKKEI GARDEN
Would you like to have some soft and fluffy cotton candy? You can pick between vanilla and raspberry flavors.
わたあめ
ふわふわの、わたあめはいかが?バニラ味とラズベリー味からえらんでね。
at the Charles H. Kadota Resource Centre
Are you curious about Japanese Canadian history? Explore the archives!
Discover new books, old photographs, a 1941 map of Powell Street, Vancouver, pick up a fun activity booklet or access the database. Visit us at the Charles H. Kadota Resource Centre located on the first floor.
LOCATED IN THE KARASAWA GALLERY
Masako Miyazaki, one of the featured artists from our exhibit Where Songs Surface, will be in attendance at Nikkei Matsuri! 
Immerse yourself in the sights and sounds of time, place, and memory in our Karasawa Gallery. Miyazaki will be launching her new photobook, A Piece of Stone, and will be signing copies and answering questions.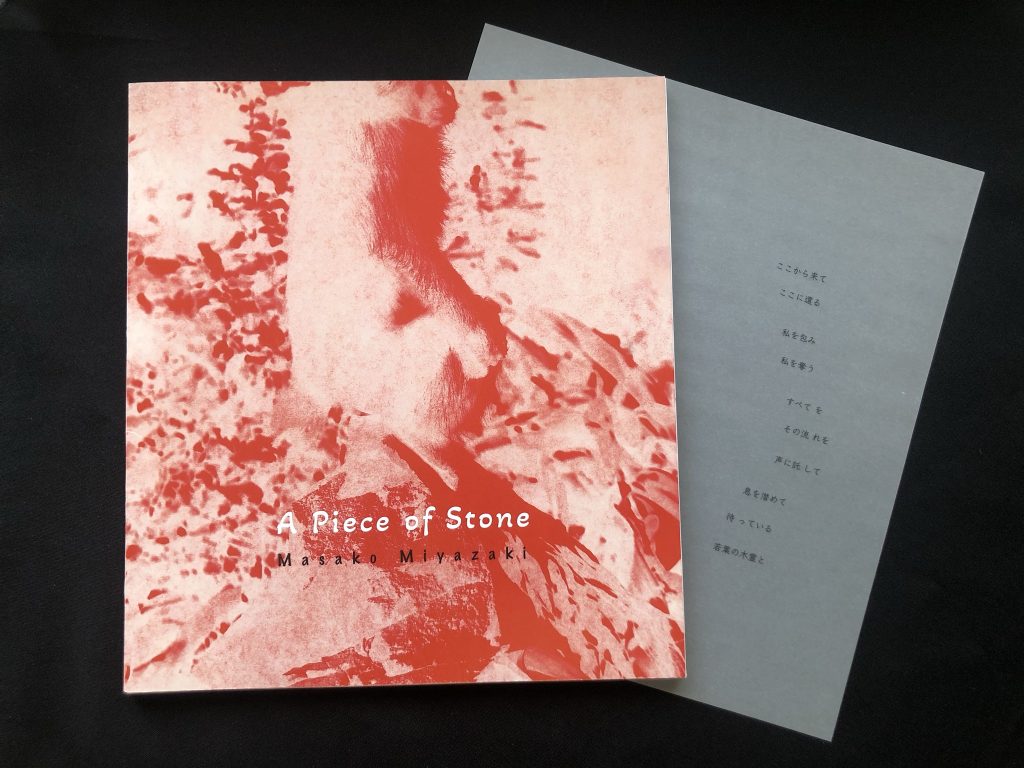 TAIKEN: Generations of Resilience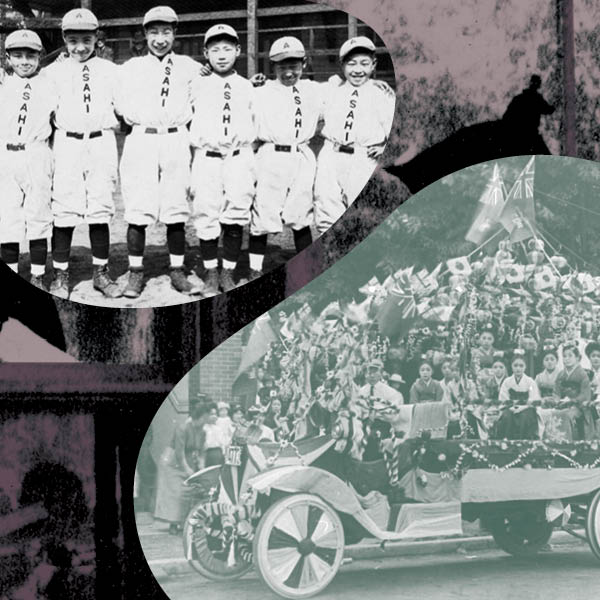 LOCATED ON THE 2ND FLOOR
Explore Japanese Canadian history and continuing heritage on the walls of the upper level at the Nikkei Centre. Learn about the first immigrants from Japan to Canada; vibrant prewar communities in British Columbia; forced dispersal across Canada; and the continuing stories of civil rights and Japanese heritage in Canada.